Odoo is an ERP system which enables the integral management of your company, including Cloud collaboration tools.
Millions of users worldwide work online using this management system and its integrated apps.
We are OFFICIAL PARTNERS.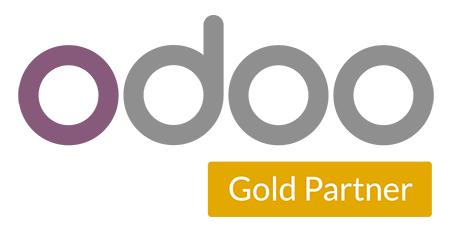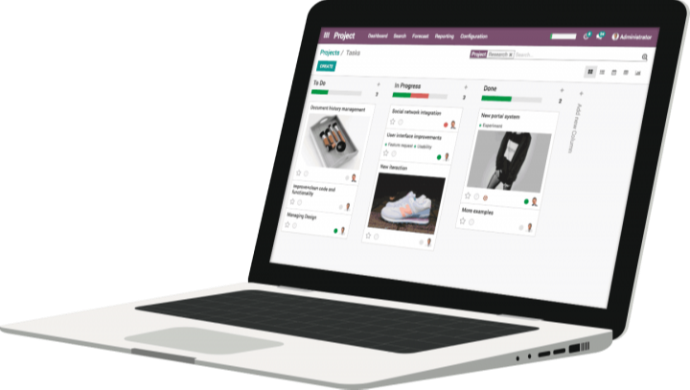 Grow your business without making big investments
---
One need, one application. Integration has never been easier.

INCREASE YOUR SALES
CRM
POS
Sales
INTEGRATE YOUR SERVICES
Assistance
Timesheet
Project
OPTIMIZE YOUR OPERATIONS
Purchase
MRP
Inventory
BUILD WEBSITES
Website builder
e-Commerce
MANAGE YOUR FINANCES
Accounting processes
Invoicing
EXPAND THE SCOPE OF YOUR MARKETING STRATEGIES
Automated marketing
e-Marketing


...and so much more!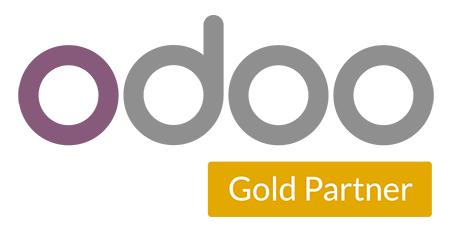 A valuable proposal which is not offered by any other ERP system on the market.
Everything you need in a first-class user experience.
---
Odoo's open source software has enabled us to take advantage of the knowledge of thousands of developers and experts within the corporate world in order to build hundreds of applications in just a few years with the highest information security.
Using a powerful technological base, Odoo's structure is one of a kind. It provides the highest quality of usability in all applications.
Therefore, Odoo evolves much faster than any other solution and it is user-friendly: it has the shortest learning curve on the market.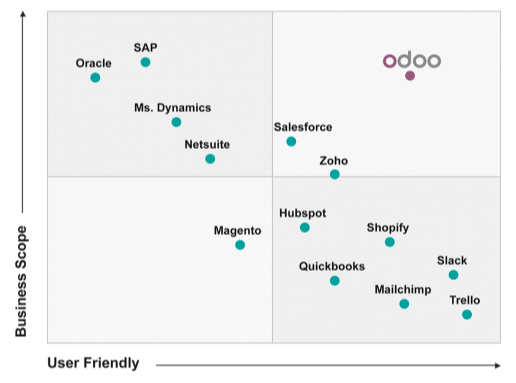 Odoo is super easy to integrate with other software solutions.
With over 10.000+ applications, Odoo covers all corporate needs. Furthermore, if you wished to connect with other software, Odoo is a very user-friendly ERP system, both at a high level (import and export files) and at a low level (through APIs).